EVENTS
TALK BY TONY OPOSA: CLIMATE JUSTICE FOR FUTURE GENERATIONS
Tuesday 10 Οκτωβρίου 2017
AthensPIL would like to invite you to the talk by:
Tony Oposa
Climate Justice for Future Generations
AthensPIL, Akadimias 47, 3rd floor
Thursday, 12 October 2017 at 18:00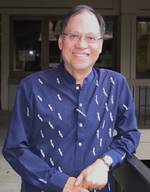 The Speaker
Tony Oposa is one of Asia's leading voices in the global arena of Environmental Law. His work is internationally known for the case where children, acting on behalf of future generations, took the Philippine Government to court to preserve the country's remaining old-growth forests (1993). The case enforces the principle of inter-generational responsibility -- that the present generation has a responsibility to future generations. In 2008, after a ten-year legal battle, he won another case where the Supreme Court ordered the Philippine Government to clean up Manila Bay.
An ordinary citizen without position or resources, and armed only with pure will, Tony organized elite operatives to form the Visayan Sea Squadron. The legendary strike force conducted some of the most daring enforcement actions against environmental crime syndicates in illegal fishing.
The author is a Filipino lawyer with a Master of Laws from Harvard, where he was the commencement speaker of his graduating class ('97). He is a recipient of the UNEP Global Roll of Honor ('97) and is the only Asian to receive the Washington DC-based Center for International Environmental Law (CIEL) Award ('08) and.
He was given Asia's highest recognition for public service - the Ramon Magsaysay Award -- "for his path-breaking crusade to engage Filipinos in acts of enlightened citizenship using the power of the Law to nurture the environment, for themselves, their children, and for generations yet unborn." (2009)
He is a swimmer, scuba diver, sailor, painter, gardener, husband and father. Please see also
http://focusfeature.mb.com.ph/2017/07/02/walking-children-back-in-nature/;
http://cnnphilippines.com/life/culture/2017/07/18/oposa-shooting-stars-dancing-fish.html;
http://lifestyle.inquirer.net/268430/environmental-lawyer-pushes-community-gardening-road-sharing/;
http://www.philstar.com/arts-and-culture/2017/08/07/1725947/its-not-climate-change-its-climate-crisis; http://www.philstar.com/science-and-environment/2017/08/10/1727142/book-review-part-memoir-part-handbook-environmental